Veneers in Turkey: The Ultimate Cosmetic Treatment
Are you thinking of getting dental veneers in Turkey? Well, you'll be happy to hear you are not the only one. Dental veneers are among the most requested cosmetic procedure in Turkey.
Thousands of patients visit dental clinics in Turkey each year to get the smiles of their dreams for an affordable price. Destination dentistry is becoming more and more popular these days, and Turkey is the country everybody is talking about when it comes to dental implants and cosmetic treatments. However, most patients that have been researching the subject still have many questions about this type of dental service. Am I a suitable candidate for dental veneers? Will I get the results I'm looking for? How do I get to know the dentist in the first place? Is destination dentistry that convenient? Why Turkey?
If you are interested in veneers in Turkey and have any of these questions, find out the answers and all the details you need to know about one of the most popular dental procedures here.
Dental veneers are thin shells that cover the front surface of teeth. Unlike dental crowns, which cover the entire teeth and require considerable enamel reduction, veneers are a highly conservative dental treatment that can mask almost any cosmetic defect. These thin shells are extensively used for smile makeovers, achieving outstanding aesthetic results. Veneers have multiple indications. Our team recommends this type of treatment to correct the following dental issues:
Gaps between teeth: veneers are one of the best alternatives to close dental diastemas (spaces between front teeth).
Cracked or chipped teeth: minor consequences of dental trauma like small fractures, cracks, and chips can be treated with dental veneers to restore the tooth's aesthetics and function. 
Alterations in teeth shape, colour or size: patients who aren't happy with their smile for any of these reasons can get a full set of veneers for a dramatic makeover. Veneers can correct most irregularities like stains, peg laterals (small lateral incisors), or the darker shade caused by root canal treatments. 
Worn-down teeth: tooth wear is one of the most common consequences of bruxism. Depending on how much tooth structure you have lost to this condition, you can get veneers or dental crowns to reconstruct the affected teeth and recover a natural and curved smile line. 
Minor teeth misalignment: patients with slightly crooked teeth can opt for dental veneers to achieve the perfect smile without wearing braces!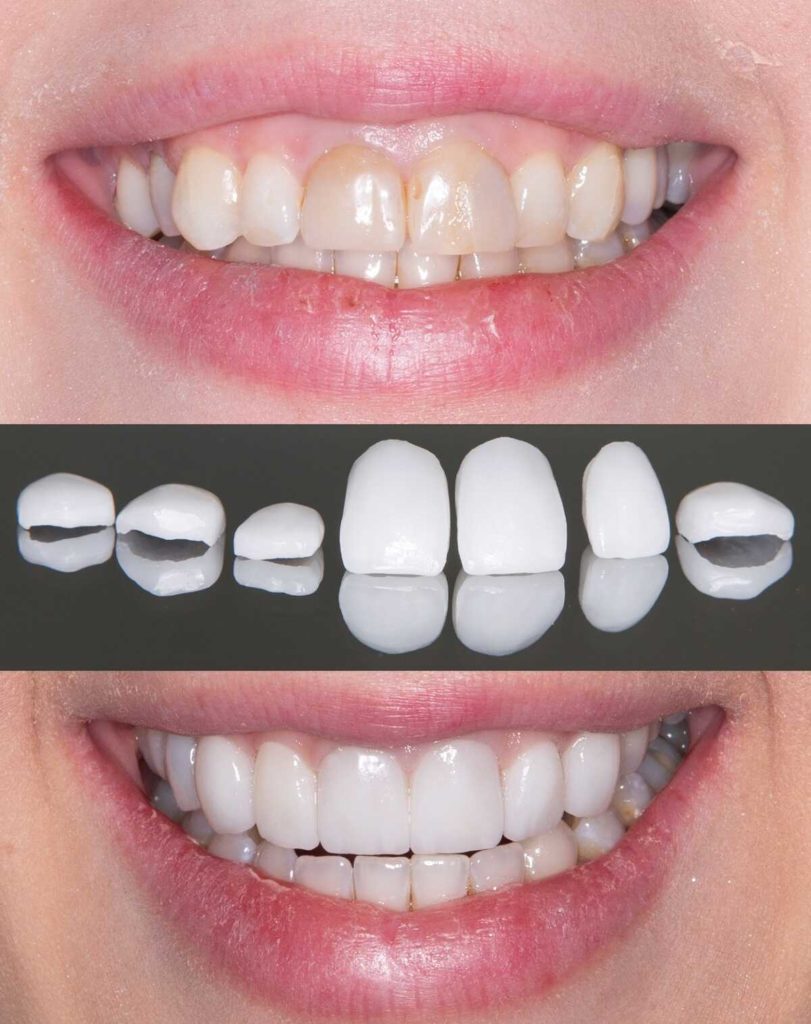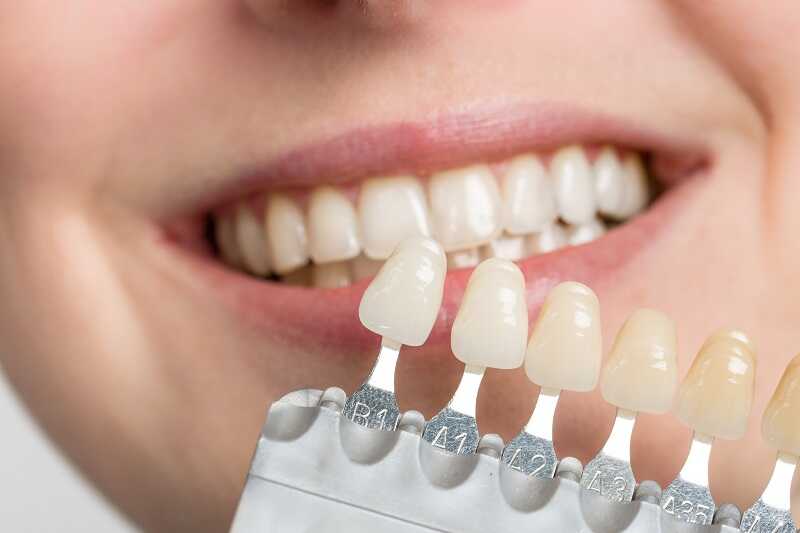 Which type of dental veneers should I get?
The choice is up to you. Most patients that are suitable candidates for dental veneers can decide which type they prefer. Still, there are some factors to consider, like your budget, the current state of your teeth, your aesthetic goals, and how long you want your veneers to last. For this reason, it's always advisable to discuss these factors with your cosmetic dentist so that you have a clear idea of your real possibilities.
Request cost plan and dental analysis
Request a dental analysis and the corresponding cost plan for dental treatment. Free of charge and without obligation!
Am I a suitable candidate to get dental veneers?
Most patients can choose this cosmetic treatment to get the perfect smile. However, there are a few contraindications that those interested in getting dental veneers should consider, like poor oral hygiene, uncontrolled gum disease, extensive dental decay, temporary teeth, teeth grinding and large existing restorations. It doesn't necessarily mean that patients with any of these conditions cannot receive this cosmetic treatment. But they must visit their family dentist first and treat them to ensure the long-term success of the dental veneers.
Why are veneers so affordable in Turkey?
The main reason dental veneers (and dental treatments in general) are more affordable in Turkey is that the operating costs are considerably lower than in many other countries. In other words, veneer prices are more affordable because their cost is significantly lower. Dental clinic expenses like insurance, wages, rent and lab fees are an important component of the overall cost of a dental procedure, so if dental clinics in Turkey can keep these fixed costs down, dentists can offer high-quality dental care at a competitive price.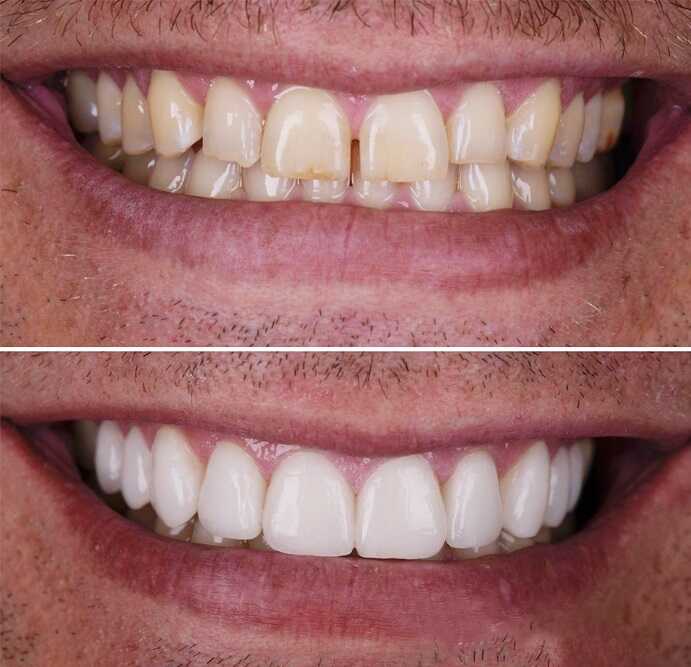 How long do veneers from Turkey last?
Veneers manufactured and bonded in Turkey last as long as the ones you can get in any dental practice from any other country. The lifespan of your veneers will only vary according to the type of veneers you choose (some materials are more durable than others) and how well you take care of them. However, on average, you can expect your dental veneers to last between 7 and 15 years.
Veneers procedure in Turkey - Istanbul
Before coming to Istanbul, you schedule an online consultation with the cosmetic dentist. During this consult, you will be inquired about your treatment expectations, and together with your dentist, you will talk about your possibilities and set up a treatment plan. For this consult, you will be asked for photos of the current status of your smile, an X-ray (if possible), and your medical history.
Once you agree on a treatment, the next step is to plan the trip. Aesthetic patients (those getting cosmetic treatments like dental veneers or smile makeovers) come once to Istanbul and stay for four days and four nights. During this time, you will visit the dental practice as many times as necessary, and we will make sure that you leave with the perfect smile you were looking for. After treatment, we strongly recommend maintaining good oral hygiene and having your smile checked by a dentist every six months – remember, your brand new smile will last longer if you take good care of it!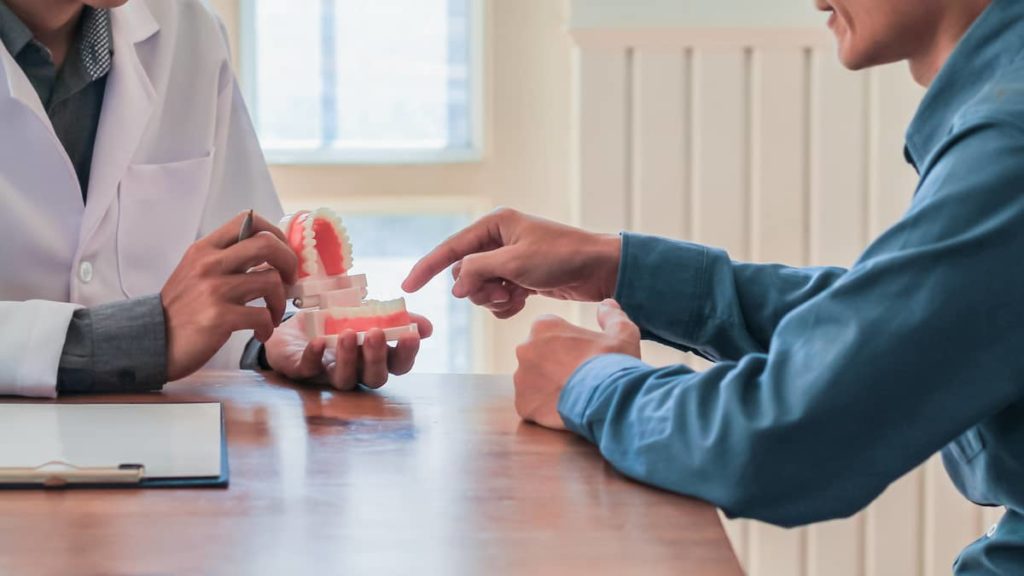 Can I receive other dental treatments?
At Cosmedica Dental Clinic, we know that no two smiles are the same. That's why we offer different dental treatments to meet all your dental needs and help you achieve the smile of your dreams, including lumineers, dental implants, crowns, whitening, Hollywood smile, and smile design. If you want to show off a radiant smile, please get in touch with our practice and discover all the possibilities Cosmedicacental offers.
Considering the high quality and affordable prices, getting veneers in Turkey is an excellent alternative for those patients dreaming about a smile makeover. If you still have some doubts, please do not hesitate to contact our office in Istanbul. Our team will be glad to help you!